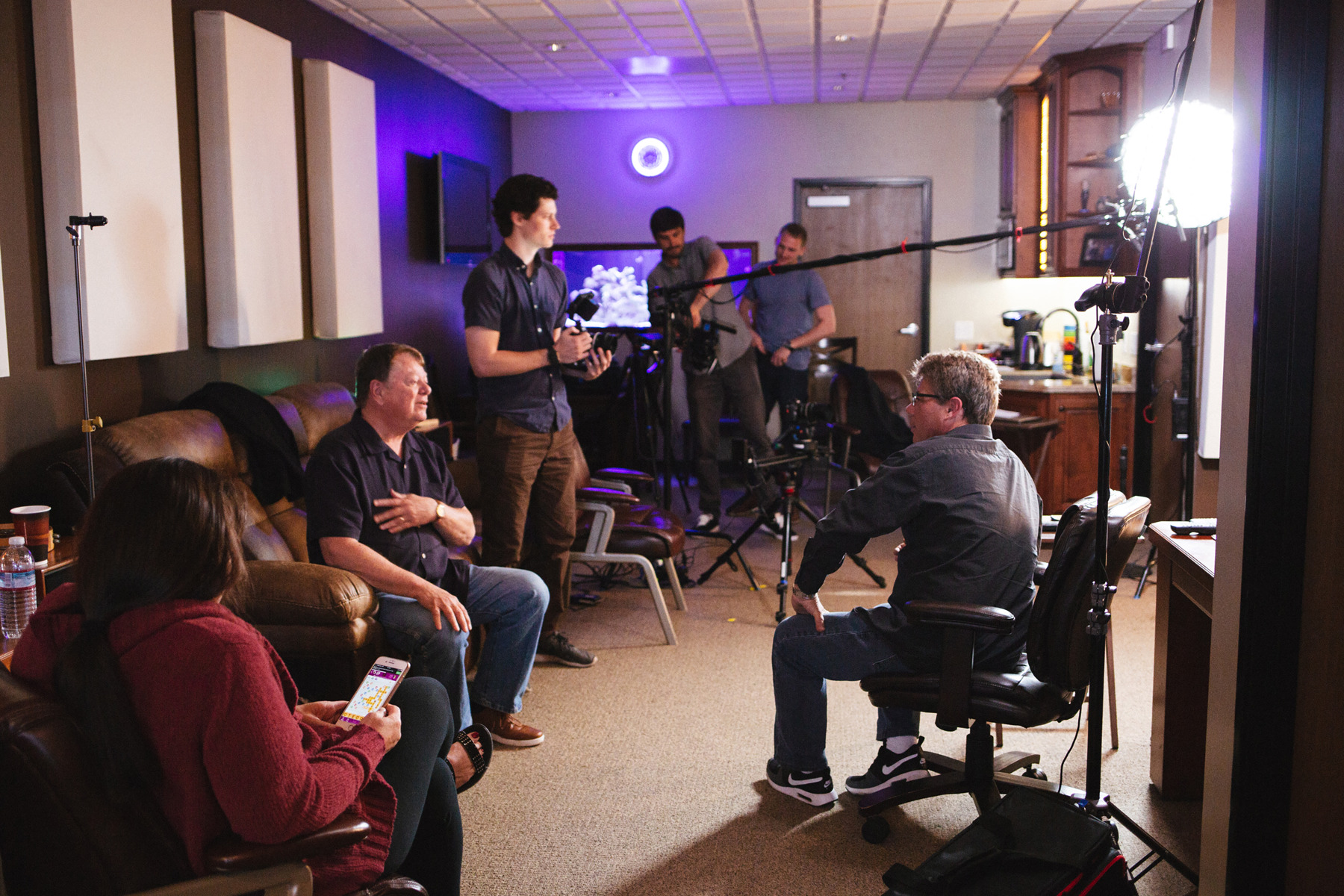 Randy Faustino: Love mixing
Front of House Engineer, The Voice & American Idol
Sennheiser's Pro Talk Series on YouTube features interviews with the industry's most respected sound engineers, including Randy Faustino, Front of House Engineer at The Voice and American Idol.
Randy Faustino is well-known for his work as a FOH engineer and today works on TV shows such as The Voice and American Idol. For Faustino, who put on his first set of headphones as a child and took an interest in mixing while still in high school, audio is more than just his livelihood. "I don't know anything other than sound; it's all I've ever been in love with. If this were to fall apart, I have no idea where I would be tomorrow. It's in my blood, it's in my heart, it's in my soul."
Though Faustino's first love is audio, the love for his growing family moved him from the road to the TV studios. As the brother of David Faustino, otherwise known as "Bud Bundy" from Married with Children, Randy Faustino would often find himself behind-the-scenes at FOX Studios. It was there that he began working as a boom operator, which led to his working as a sound mixer for various talk shows and awards shows and eventually to his role with American Idol.
"There's an incredible rush to mixing," says Faustino. "It's even greater when you're mixing for live television. There are millions of people watching and, if you make a mistake, it's out there forever. So, it has to be right and as perfect as it can possibly be. That's a big challenge when you're working on shows like The Voice and American Idol."
Faustino says it comes down to your ear for the audio. "You have to know what you want something to sound like, and that's what makes a great mix," he explains. "You have to know what you want it to sound like in order to know what to do with it. And I have found that I make it sound pleasurable to me. If I like the sound of it, other people do too. That's what's worked for me is making it sound good for me. Make something sound the way you love or you think sounds great and then keep learning. Learn from other people. You hear something and you start applying those things for yourself and what works for you."
In the end, Faustino says it's important to make yourself happy. "If you're loving what you're doing, other people will too," he adds. "So, do that. And if you're not getting the sound you want, don't just keep saying 'well that's the best it's going to be.' No, keep searching, asking other engineers, hearing other things. Keep searching for ways to make that sound better, those horns better, the keys better, the drums better, whatever 'that' is, so that you love mixing."
Photo: James Capparelle